Africa is a continent brimming with creativity, from talented artists, designers, content creators, and musicians to skilled coaches, chefs, writers and developers. However, many creators face significant barriers when selling their digital creations and getting paid by their multi-country African audience.
We're thrilled to introduce Accrue Store — our newest addition to the Accrue borderless commerce toolkit. Accrue Store is an easy-to-use and appealing online shop that helps African creators sell their products and get paid by their audience in any local currency instantly!
What you get with the Accrue Store
1. A simple, appealing online store
Your Accrue store is designed to be easy to use, visually appealing, and mobile-friendly. You can list all your products and get paid for them in minutes. Moreover, you can customize your store with a range of attractive colours, add product media, and contact & social media information.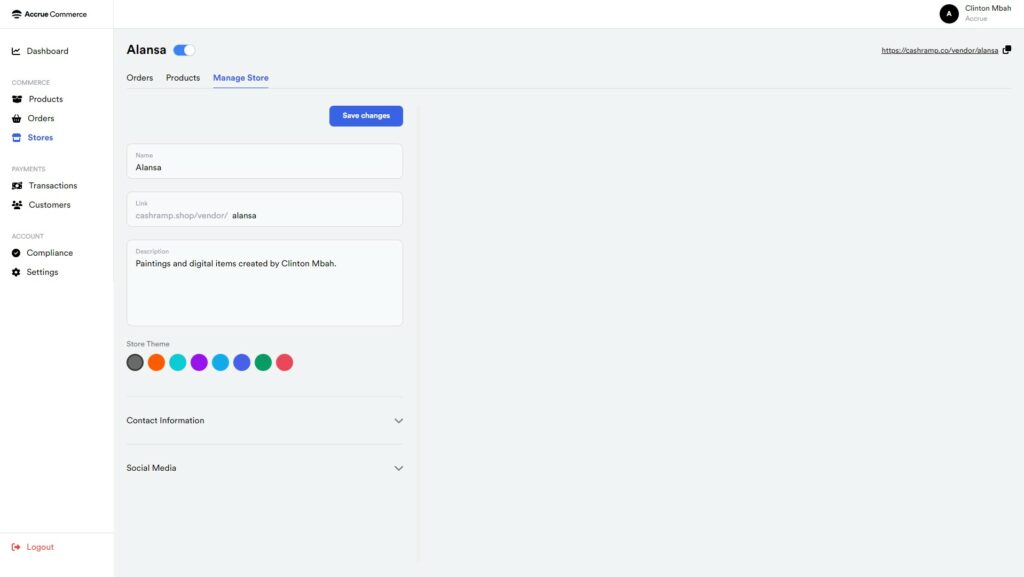 2. Showcase multiple products
With your Accrue Store, you can list as many products as you want and include various media types such as images, videos, GIFs, and even downloadable content with expiry dates.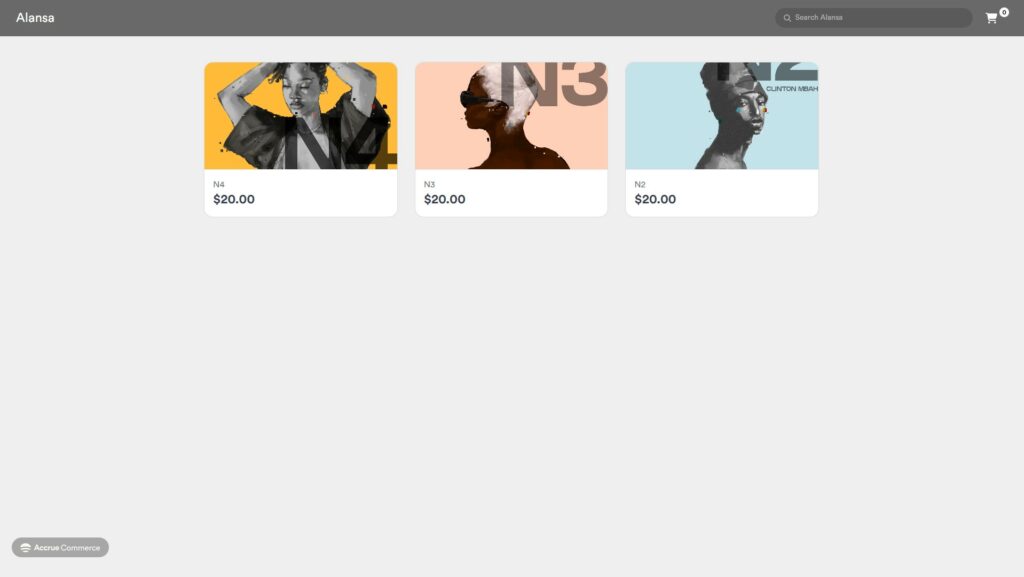 3. Get paid from anywhere, in every way
Your Accrue Store is powered by Cashramp. With several of the continent's popular payment methods available, your customers in Nigeria, Ghana, Kenya, Cameroon, and Zambia can pay you however they want, frictionlessly.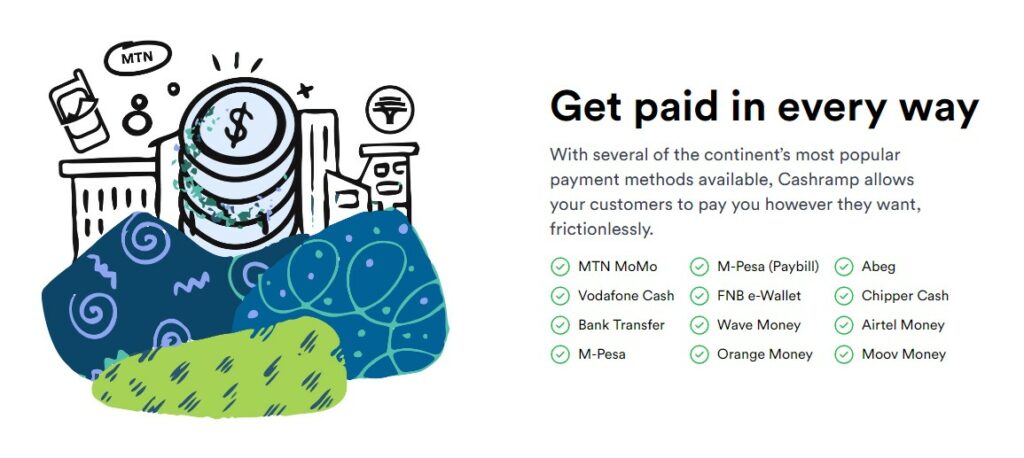 4. Manage your orders
Your Accrue Store enables you to see and manage your orders as they come in, making it easy to stay on top of your sales. You can view what items were purchased, which customers made the purchase, how they paid, and other helpful information, such as store revenue, product count, and order count.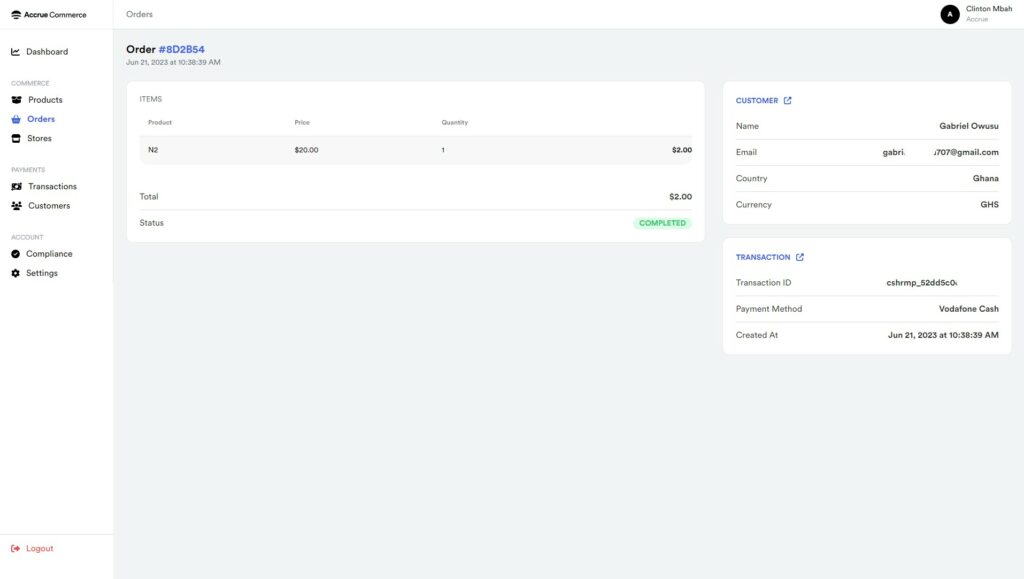 Frequently Asked Questions
What can I sell on my Accrue Store?
You can sell digital items like paintings, music, wallpaper packs, ebooks, and virtual services like online classes, coaching sessions, consultations, and ticketed events.
Where is Accrue Store available?
Any creator can create an Accrue Store. You'll be able to get paid by customers in Nigeria, Ghana, Kenya, Cameroon, and Zambia. We're working hard to add more countries to the Cashramp agent network so you can get paid by more people.
How much does it cost?
We charge a fair and transparent 1.5% transaction fee capped at $2. We only get paid when you do, and no matter how much you get paid, the most we'll ever take is $2.