Our crew has been working hard over the last few months on a major update to ensure you have the best possible experience with Accrue. This update includes fixes, UX improvements and much-awaited new features. It's serendipitous that these changes happened to coincide with our v2.0 release.
Below, I've detailed all the changes we made in the v2.0 release so you can get a sense of what to expect from the new and improved Accrue.
01. Virtual USD cards
This is a highly anticipated feature, and we're thrilled to announce its general availability. You can deposit local currency or USD stablecoins and create virtual USD cards to safely spend online anywhere Mastercard debit cards are accepted. From Youtube Music and Alibaba to your Gothenburg University school fees, you're covered.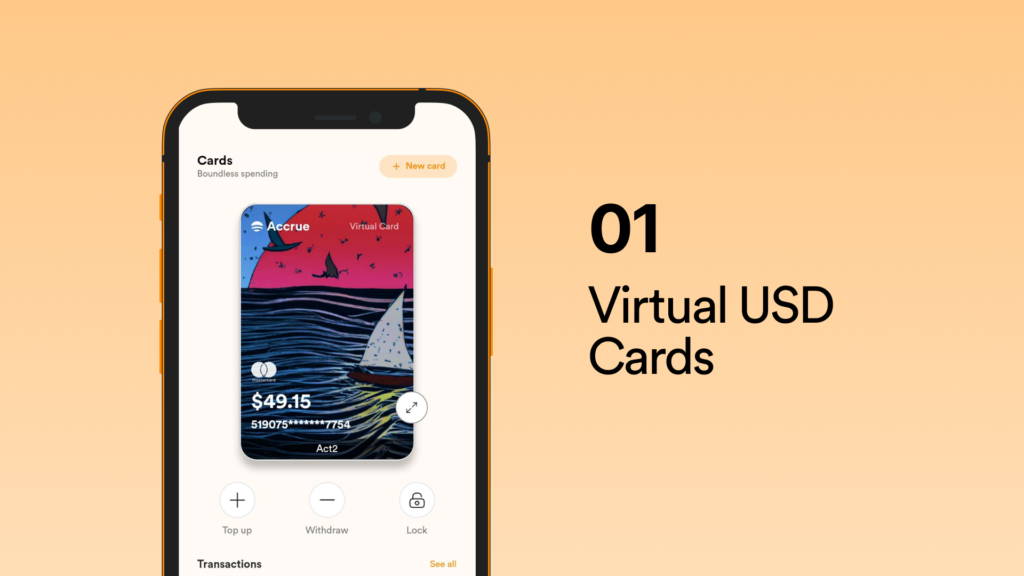 02. Cashramp Auto-Assign
We've improved the Cashramp experience, especially for beginners to peer-to-peer payments. Gone are the days when you had to choose which agent to use for depositing or withdrawing. Simply tell us your desired deposit/withdrawal amount and preferred payment method, and we will select the right agent for you.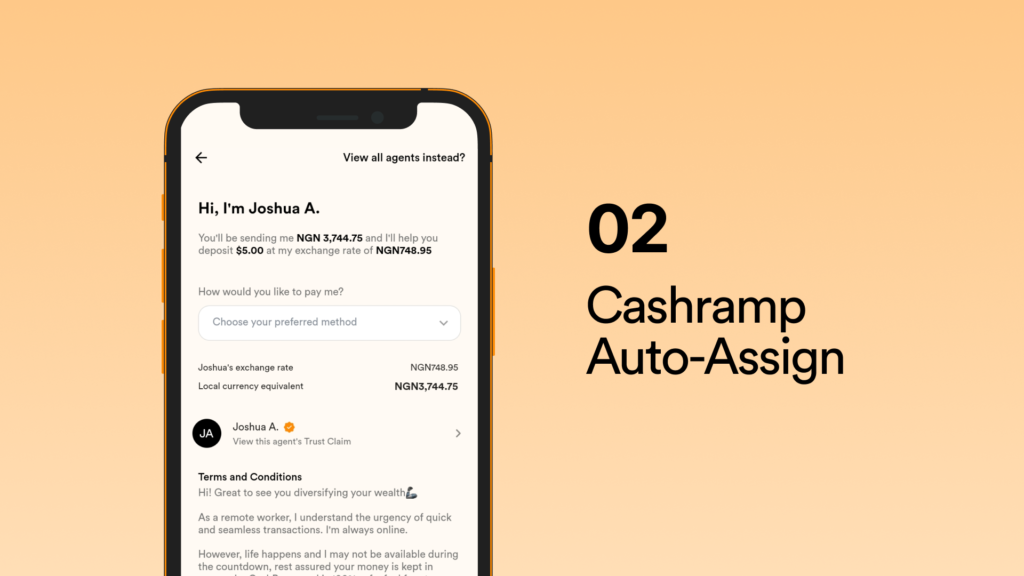 03. Cashramp Trust Claim
Are you wondering how you can trust our Cashramp agents? Do you want to know if your money is safe and read reviews? You can now view an agent's Trust Claim to learn everything you need to know to be assured of the safety of your payment.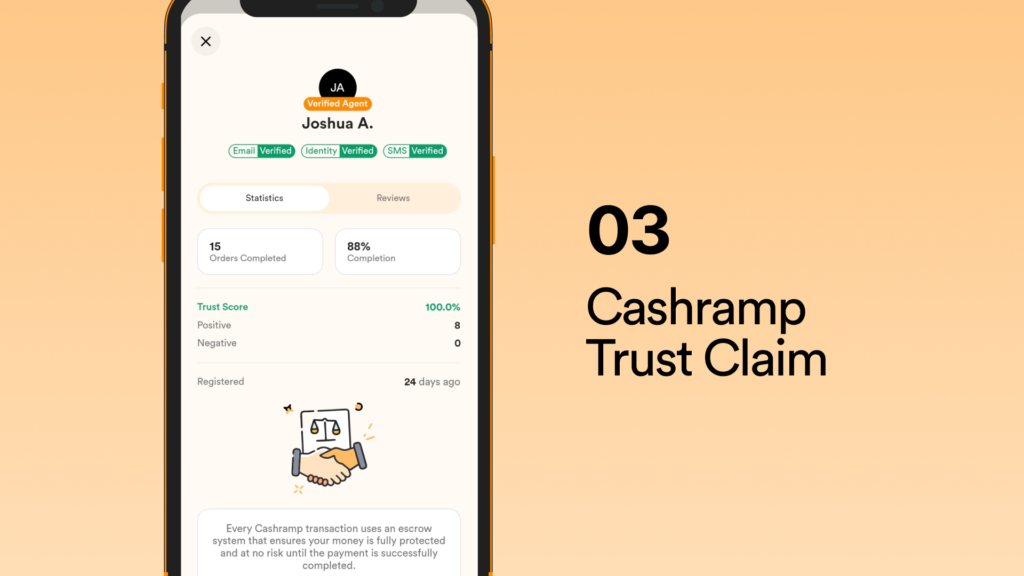 04. Knowledge Center
At Accrue, we believe in empowering our users to use our product to its fullest potential. To this end, we have created an all-new Knowledge Center that provides you with all the information you need to use Accrue with minimal assistance from our Customer Support team.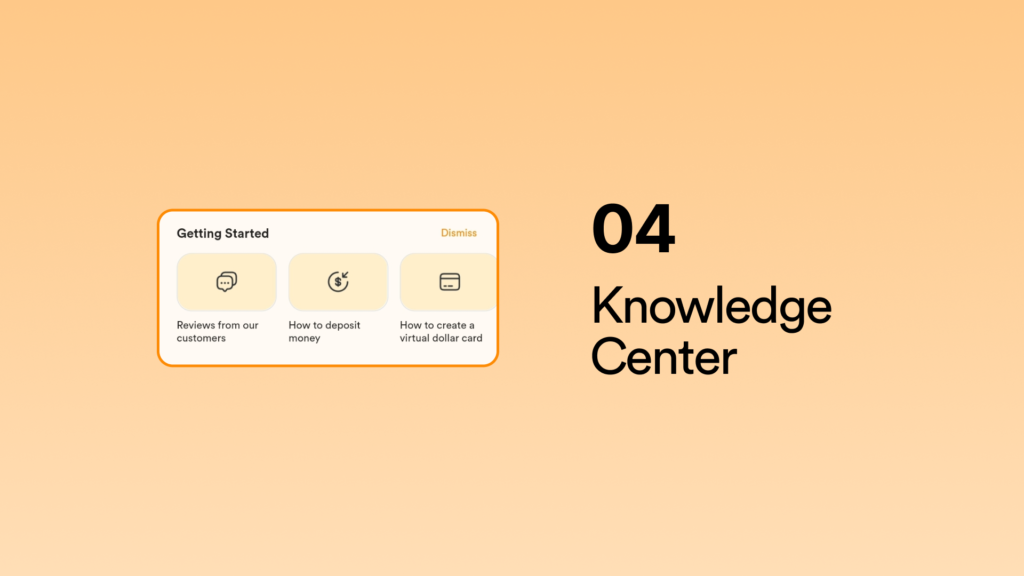 05. Halal Mode
Do you want to preserve the value of your long-term wealth in a Sharia-compliant way? You can now enable "Halal mode" for interest-free savings.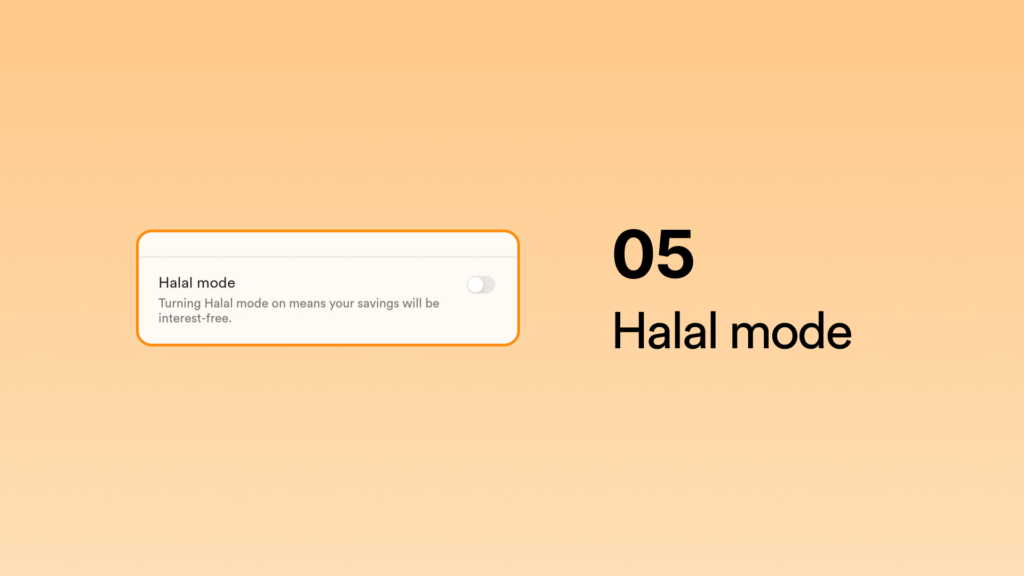 06. Multi-Currency Deposit
Whether you're a Nigerian international student studying in Ghana or a Ghanaian businessman with a growing business in Nigeria that uses Accrue for cross-border payments, you can now deposit currencies other than that of your country of residence. This means you can enjoy multi-currency deposits, catering to your multi-faceted needs!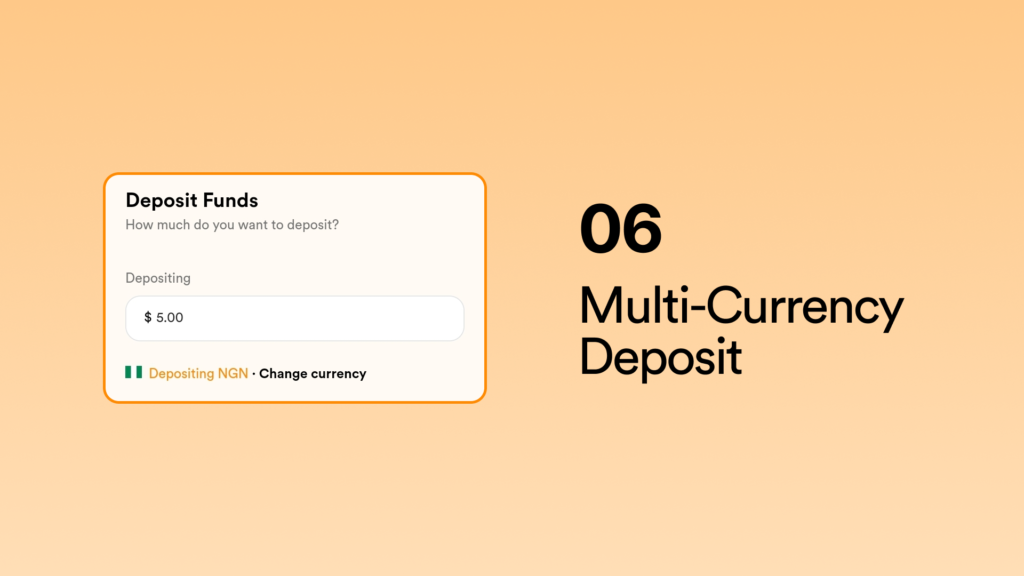 07. Withdrawal Cancellation
If your Cashramp agent is taking too long to accept your withdrawal request, instead of waiting for the request to time out, you can now immediately cancel the withdrawal and re-initiate it with a different agent.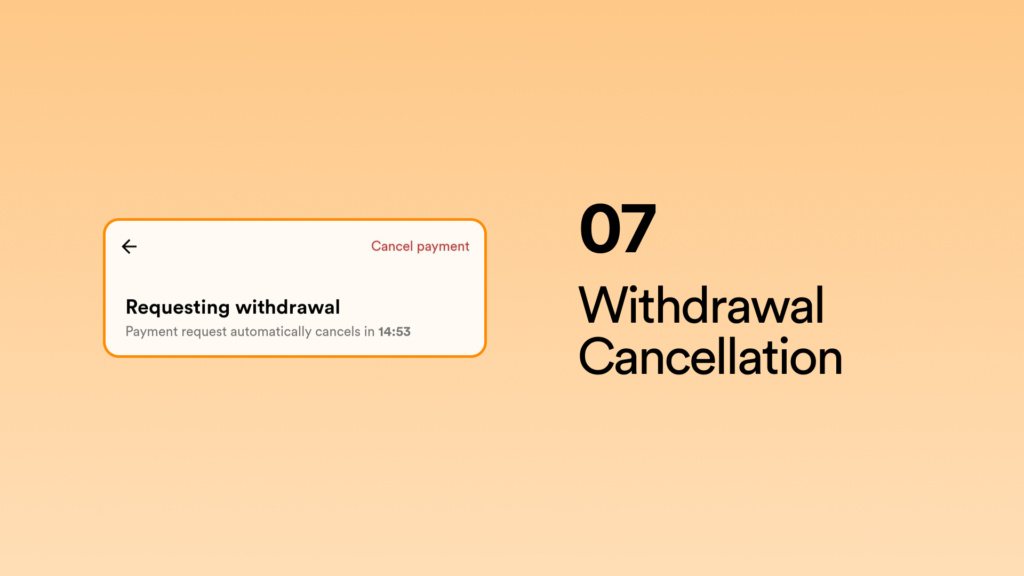 ---
We also made several improvements to the Cashramp section within Accrue. These improvements aim to make the Cashramp experience smoother and more efficient for our agents.
08. Credit Line
We will offer a non-withdrawable credit line for processing deposits to select agents who meet a high bar of tenure, great rates, trust, and professionalism. This feature will only be accessible to those invited into the program.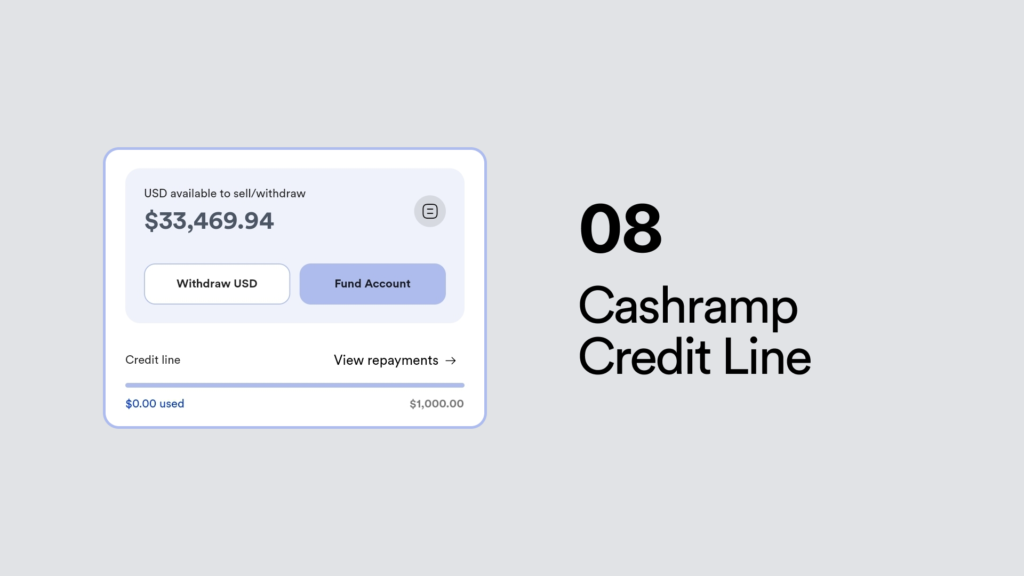 09. Account History
You can now see how money moves within your Cashramp account, including completed orders, bonuses, escrows, reversals, and more!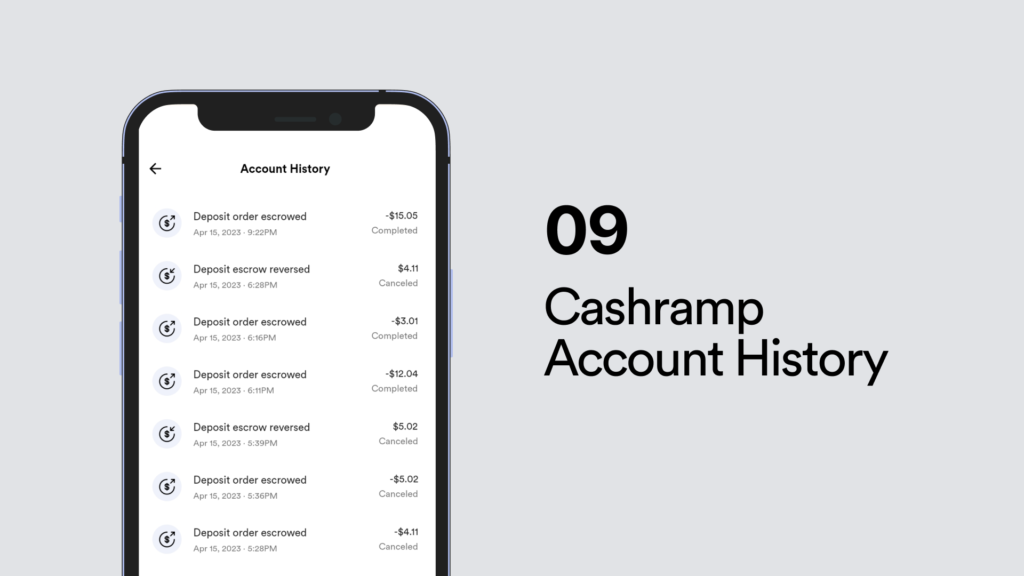 10. Balance Transfer
You can now transfer your account balance from your Cashramp agent account to your Accrue Funding Balance and vice versa. It's free and instant!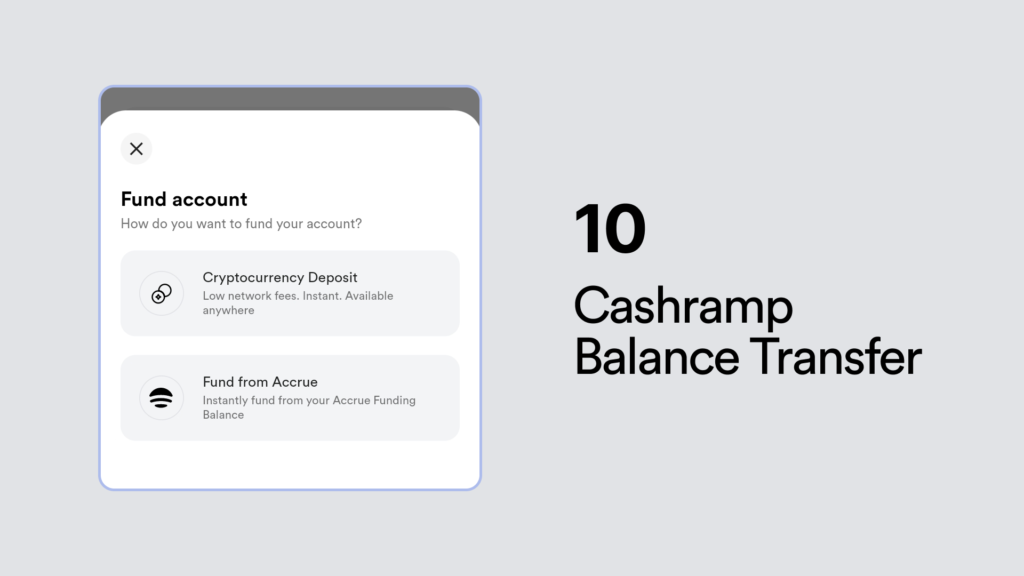 11. Filter Orders
There's no need to painstakingly screen your orders to find that one paid deposit you need to appeal. Instead, you can use a filter to find exactly what you're looking for immediately.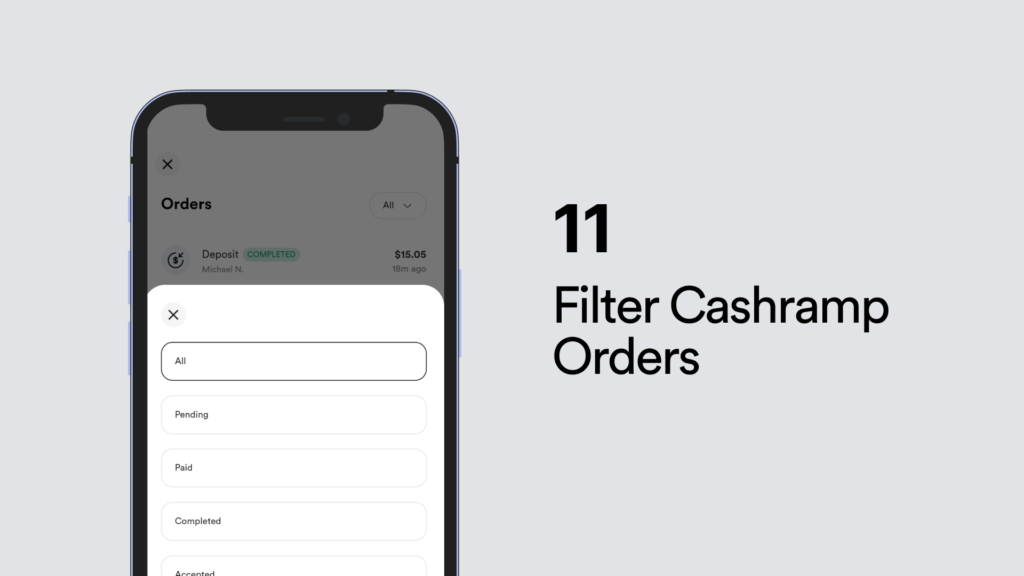 12. Counter Appeals
You can now counter-appeal any complaints lodged against a payment request you processed.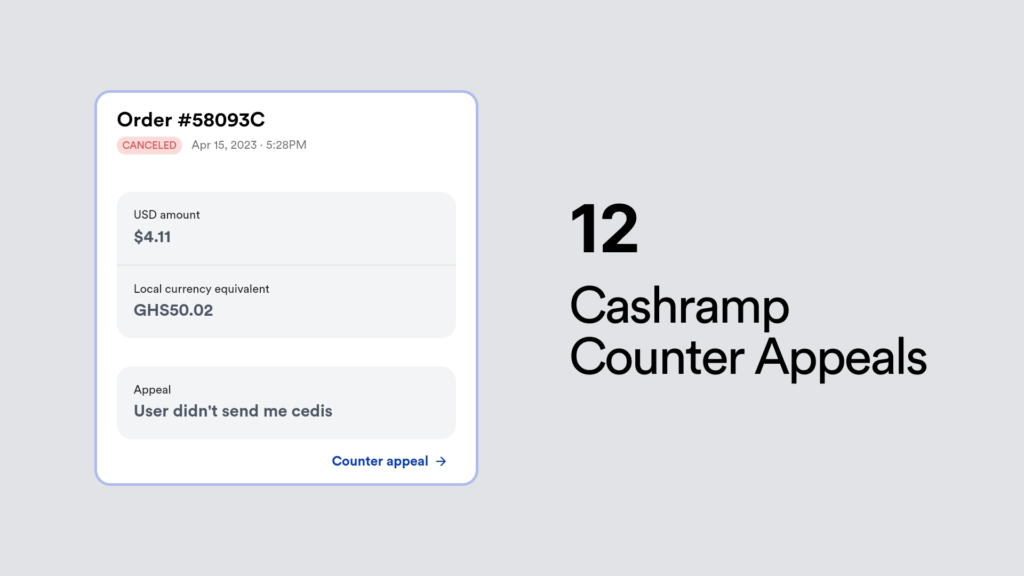 ---
That's all for now! We hope you enjoy using the new and improved Accrue. If you have any questions or feedback, please don't hesitate to contact our Customer Support team.